AIEG Donates 12,000 Surgical Masks
Dr. Jin Jin, President and CEO of Atlanta International Education Group, is pleased to announce the donation of 12,000 medical masks to local hospitals, clinics, and college departments. The gift also includes desperately needed gowns, goggles, and gloves.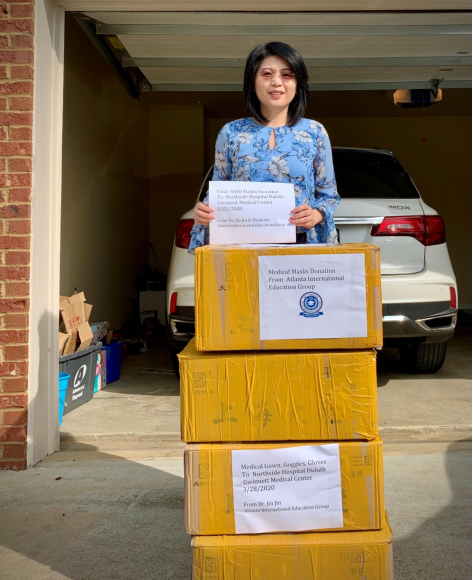 Figure 1Dr. Jin Jin, President of AIEG
Worried about teachers and students, Dr. Jin Jin purchased many of the supplies herself from China via Fedex Priority shipping. Students' parents mailed her more for her own use, but she passed these along to where the masks can do the most good. She sent these PPE to Northside Hospital Duluth/Gwinnett Medical Center, Georgia Regional Hospital at Atlanta, Piedmont Hospital, Advent Healthcare Murray in Chatsworth, Georgia, plus local clinics, a dental office, and the University of North Georgia Student Health Center, Public Safety Office, and several other departments.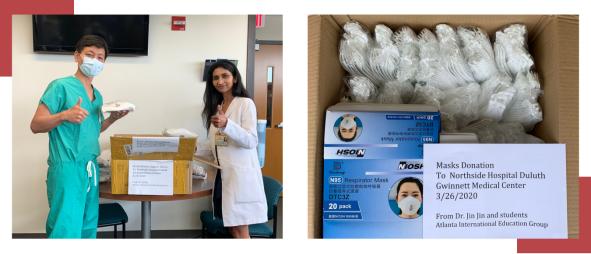 Karen Tomlinson, Director, PA-C at the University of North Georgia, Student Health Services said, "We have been having difficulty getting masks, and certain healthcare personal protection supplies lately… we're getting short, so when Dr. Jin offered this, this was a great opportunity for us at Student Health and she's donated also to public safety officers, to the postal service, we have residence halls there, so that is wonderful."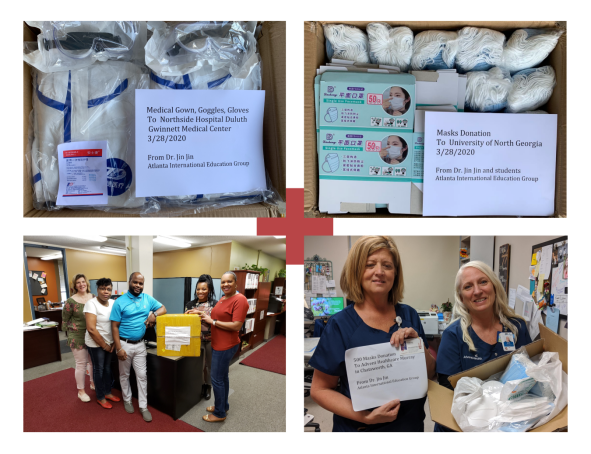 This ongoing effort to battle coronavirus comes even as AIEG remains committed to its primary mission of fostering relationships between the US and China through educational opportunities. Dr. Jin Jin wishes that all students, teachers and their families remain safe during this crisis, and looks forward to seeing them again soon.